CERTIFICATE
Aerospace quality management EN 9100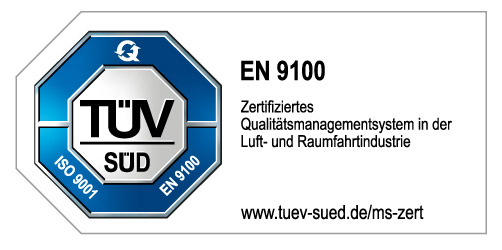 Since the middle of June 2013 the Test Institute TIZ Grieskirchen has been certified according to EN9100 and thus the TIZ can execute approved tests for the aerospace industry.
The certification according to EN9100 for the aerospace industry in combination with the industrial standard ISO9001 (EN9100 includes ISO9001) underscores the high quality standard in the Test Institute TIZ Grieskirchen.
With the certification and the annual audits, the Test Institute is undergoing a continuous process of evaluation and improvement. Therefore the TIZ is able to respond the need and wishes of the customers and to increase the customer satisfaction.
In addition, this certificate allows a strengthening of the market position in the aviation sector.